buy canibus Lyrical law Living with muscular dystrophy can be costly. Individuals may need various types of equipment, therapies, and modifications to maximize their independence. CFMD offers grants (up to $1,000) twice a year to Virginia residents in need of financial assistance.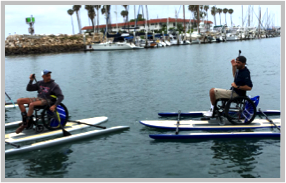 In February, CFMD awarded Steve Connelly $1,000 towards the copayment of his new push assist chair.  Diagnosed with Friedreich's Ataxia, Steve needed to replace his old, manual wheelchair for a lightweight wheelchair that would be easier for him to propel. Steve is now able to maneuver his chair without fatigue, and his family is able to lift and transfer his chair into the car for traveling.
In May, CFMD awarded Keilondi Johnson $1,000 towards the purchase of a new device called the Go Wing Arm Support.  Over the years, muscular dystrophy weakened her muscles, making it difficult to lift her arms to do daily tasks.  The Go Wing Arm support is a device that could be mounted to Keilondi's wheelchair to provide power assistance, allowing her to raise her arms to eat, drink, reach and grab objects.  Currently, this device is not covered by insurance.
In October, CFMD awarded two $1,000 grants to Laura Halvorson and the Gluck Family.  Diagnosed with Limbgirdle Muscular Dystrophy, Laura needed a shower chair that would enable her caregiver to safely transfer Laura from her wheelchair to the bathtub and provide enough posture support to allow Laura to comfortably sit in the chair. Bathroom equipment such as a shower chair is not covered by medical insurance.
The Gluck family applied for the CFMD grant to help with the purchase and installation of a ceiling lift for their 8 year-old son, John.  John was diagnosed with Ulrich Congenital Muscular Dystrophy, which limits John's strength and ability to move.  This lift will aid his parents in easily transferring John to his bed, wheelchair, or bathroom along a customized track mounted to the ceiling.
CFMD is currently accepting applications for this year's grants. Please visit http://www.coloradofmd.org/grants/ for more information.